This is seriously how I feel every Sunday afternoon. Where has the weekend gone??
Friday
For those that didn't know, Friday was National Margarita Day. As a coworker said, it would be unpatriotic not to celebrate, so we celebrated!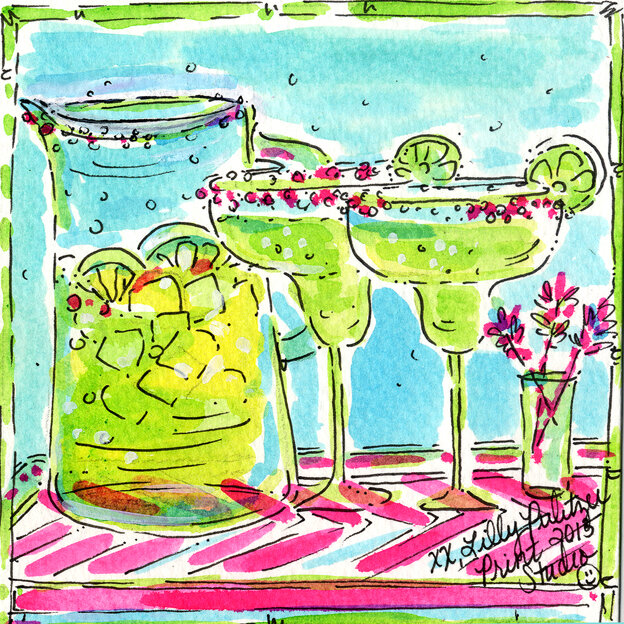 How cute is the Lilly Pulitzer picture that Mary Margaret found?! Made me long for a warm summer day!
Saturday
Rodney and I spent Saturday morning volunteering at a VITA (volunteer income tax assistance) site. It was interesting to say the least.

One lady waited until we were almost finished and about to walk out the door to let us know that she forgot to give us one of her W-2s, so we had to re-run her entire return. Because of her, we didn't get to leave the facility until about 2 in the afternoon. We hadn't had anything to eat since 8, so I was about to pass out from lack of food.

We ate super late lunch at Young Avenue Deli in Midtown. I had never been before, but we will definitely be going back again! It was delicious!! The homemade french fries

were to die for!
I was supposed to go to my very first blogger meet up, but I ended up getting sick. I'm guessing it's because I ate so late and then ate a lot of food when I finally did eat. I was extremely jealous of all the ladies that were there and so upset that I missed out!! So we just spent a lazy Saturday night at home.
Sunday
After church, I went to a home party for a traveling boutique in the area. They were also selling Stella & Dot, and I scored some pretty sweet deals.

The Stella & Dot saleslady was selling her samples, so I snatched up these at a very reduced price.
I can't wait to wear my new pretties!
Don't forget to go visit Tara @ Penniless Socialite to enter her amazing giveaway I'm lucky to be a part of!
Hope you all have a fabulous Monday!