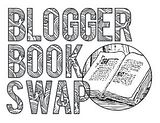 We just got back from Utah, and realized that we forgot to have someone get our mail while we were gone. We had four packages on our front porch, so I'm so thankful we live in a town/neighborhood where nobody would steal our stuff. Yay for coming home to presents!
Kimberly
had the wonderful idea to do a blogger book swap. There's nothing I love more than getting non-bill related mail and reading a book, so this swap was perfect!
I was coupled with Stephanie over at
Life, Actually
, and she is such a sweetheart! We have similar taste in books, so it was super easy to decide what book to send her.
These are the two books she sent me. I have heard so many wonderful things about Kate Morton, so I can't wait to get to reading these books!
Thanks again Steph!! :)