We had a very uneventful weekend. Just lots of movies and eating, so instead of giving you a play by play of my weekend, I thought I'd tell you what is going on in my life lately.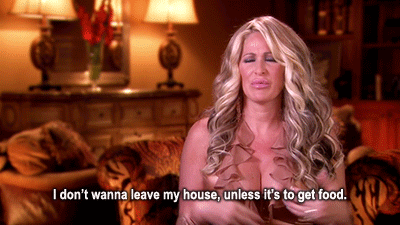 First, here are all the movies we've watched this week.
Killer Joe - terrible movie..I absolutely hated it
Beasts of the Southern Wild- Even worse than Killer Joe...awful
Les Miserables - I'm not a super big fan of full on musicals where every single word is sung, but overall, I really liked it a lot!
Jack Reacher - loved it! Great movie!
The Hobbit - super long, but a good movie!
Arbitrage - so-so...I liked it okay.
And here are a few things that have been happening lately.
It's finally cold here! I love getting to pull out my sweaters now! (I'd gotten to wear them a few times, but it kept warming back up after a few days.)
I bought some Christmas fabric on sale for cheap and hope to use it to make the ruffle tree skirt I'm sure you've seen on other blogs and on Pinterest.
Rodney and I didn't buy a gift for each other to unwrap this year for Christmas. His gift from me (and I guess to myself kinda) is a trip to Utah. We're going to the Sundance Film Festival and are going to ski a couple of days while we're there. I've only snow skied once and Rodney never has, so we're a little nervous. He has been like a little kid picking out the movies we're going to watch while we're there. He's so excited and has always talked about wanting to go, so I can't wait for the fun we're going to have!
Our neighbors that back up to our backyard are going through a foreclosure right now. I think they have gone the "destroy" route while they're heading out the door because there are boards in the windows, the yard is torn to pieces, and many many other things. I heard a loud noise from the back yard recently, and I looked to see them cutting through the wrought iron fence that we share. I don't know if he was taking it to sell for scrap metal or what, but we no longer have a fully enclosed fence. Needless to say, I'm not too happy about the way it was handled. Oh well..nothing we can do now.
How's that for a random assortment of information? :)
Hope you all have a safe and happy New Year's Eve!